Vova is a wonderful boy who dreams of becoming a programmer!
Thanks to Bilim Belek, Vova entered the IT Academy for 10-month courses in the Python programming language. The tuition fee is 60,000 kgs, but thanks to the discount provided by the Academy, we paid 15,000 kgs.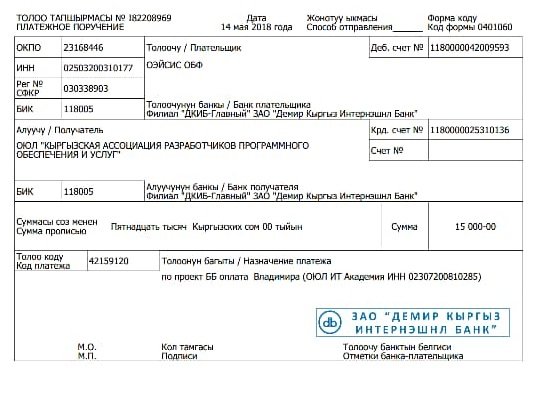 Congratulations to our first graduate of the program, we wish you success and achievements in your work and life, and may there be many more graduates who will contribute to society!